The father-son duo Daniel Levy and Eugene Levy have created a masterpiece that comprises all emotions of warmth, happiness, love, friendships, and life struggles.

The things that make the show worth watching are:

Plot
It is an extremely refreshing show and it focuses on a wealthy family who loses all their savings. They are forced to move to a little town called Schitt's Creeks. Their entire journey from riches to rags teaches so many things in the sweetest way possible.
A Whole Lotta Love
Love is portrayed in a realistic form. The characters Alexis and Ted are polar opposites and still manage to have the best love story
But situations don't necessarily pan out the way we want them to. The couple wanted different things in life and decided to part ways only to hopefully meet each other in the future.
Right person, wrong timing surely is a thing!
Representation of the LGBTQ+ community
Shows usually portray the struggle of a homosexual couple and their own ups and downs but this show depicted the love story in the most healthiest and positive manner. Remember the scene where Patrick sang for David?
In a table read it was revealed that a group of moms with LGBTQ kids wrote a truly beautiful thank you letter to the cast of Schitt's Creek.
Supremely well-fitted characters
The entire cast has their own vibe, right from Alexis being a diva, Moira being a fashion queen, David being the opinionated one and Johnny being the sane one among the four of them.
The supporting cast has literally lifted the show to a whole new level. One of the best casts ever.
Who can ever forget the legendary song 'Little Bit Alexis', that song is the sass anthem of the era!
Warm Friendships
The show depicts friendships from all different economical backgrounds. Stevie and David redefine friendship goals. Alexis found her comfort in Twyla, Johnny and Roland are literally the definitions of 'Yin and Yang'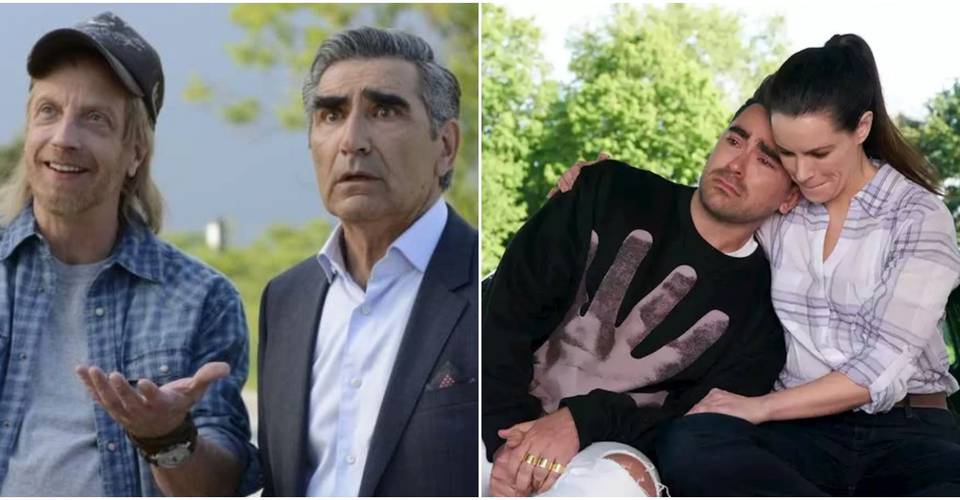 Family Bonds
The show beautifully portrays a dysfunctional family coming together in the face of challenges, learning more about one another, and becoming real foundations of strength for one another.
During the lockdown, when many families found themselves in similar circumstances, they related to the show thus making it very successful.

Schitt's Creek is a beacon of promise, demonstrating that you will emerge stronger, with deeper connections, and with lots of laughs along the way!
You can watch Schitt's Creek on Netflix.
Trailer of the show
Also Read : SHADOW FIGHT ARENA: MONKEY KING Game Free Download.
FOR MORE FOLLOW READERSCOOK ON INSTAGRAM