11 MOVIES TURNING 21 IN 2021
Finally, it's the year 2021 and there's no denying that it's not just the 90s kids who're old now. Even the 2000s babies are old now. Hell, even these movies are officially old now:
1) KAHO NA... PYAAR HAI
Can you ever be old enough to forget Hrithik's dance moves? our all-time favorite songs and scenes will be old.
2) mohabbatein
Here's to 21 years of Parampara, Pratishtha aur Anushasan.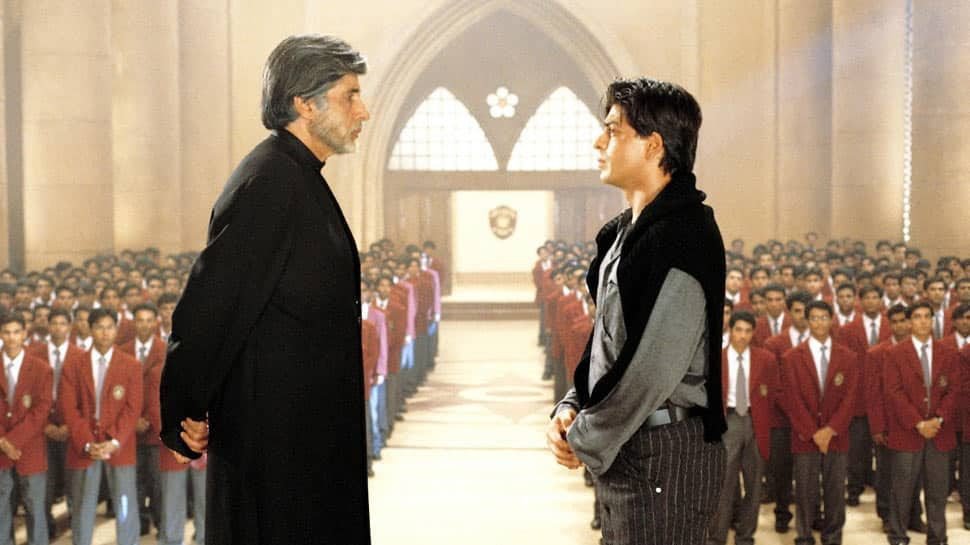 "Hello, Kabira speaking", to let you know that even 21 years later, the memes are going strong. Also, baburao ka ishstylee is still trendy and no comedy movie can overtake this one.
Before Marvel's
Civil War
there was the battle between Bichhoo vs. Eagle gangs in the film that defined swag before swag was a thing.
5) ASTITVA
One of Bollywood's earliest feminist tales that attacked patriarchy and toxic masculinity,
Astitva
is a drama that sadly, remains relevant even today.
21 years later the biggest mystery still remains dev became a millionaire in 3 years. one of best movie with lots of drama and such amazing songs
!
If Bhumro and Rind Posh Maal starting playing in your head the moment you read the movie title, then you, my friend, are officially old. A brilliant, memorable soundtrack indeed.
If you listen closely, you can still hear Aamir Khan screaming
"Roopaaaaaa".
Then again, no one's trolled the film more than Roopa in the last 21 years, so we guess it's okay.
Let's admit it, we've all tried to recreate, and failed, the steps to
Kay Sera Sera
There are period dramas, and then there is
Gladiator
!
The film that launched the twisted horror franchise,
Final Destination
will always, always, remains the stuff of our nightmares.
Also Read :